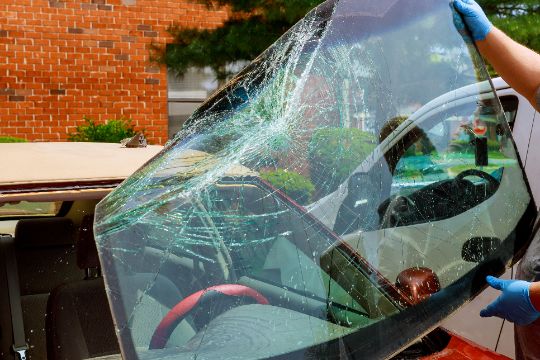 American Auto Glass Llc - Moyock, NC | Mobile Auto Glass and Windshield Repair near Moyock, North Carolina
Are you living in the Moyock area, and in need of automotive glass repairs? When it comes to your automobile, things should be taken seriously, which is why drivers choose American Auto Glass Llc for auto glass services.

We are located in Virginia Beach, Virginia where we have provided over 11 years of service to the community. With over 30 years of experience in the industry, we are guaranteed to provide you and your vehicle with 100% satisfaction.

Do you have a cracked windshield? It's important to receive urgent auto glass repair when you notice a rock chip or crack in your glass. Many drivers are unaware that even the smallest chip can cause a glare, distraction you and other drivers on the road.

We offer 24-hour scheduling for our auto glass replacements. Have you even requested a service, only to be left with an unexpectedly big bill? When you call American Auto Glass Llc we will give you a free estimate for your services, before we do anything!

Specializing in classic cars and tractor trailers, hire our certified technicians and we'll provide you with excellent auto glass repair. We use the best tools and equipment to ensure the highest quality results.

When you choose American Auto Glass Llc as your premiere auto glass shop, you will be given a lifetime guarantee. We offer this incredible warranty because we are confident in the work we provide each of our clients.

Certified by the National Glass Association, we also have our Dow, Sika, and Safe-Tech certifications as well. Whether it's something as simple as a rock chip or full windshield replacement, we'll get the job done!

If you're living in the Moyock area and in need of auto glass service, call us right away at (757) 802-5519. Our team of professional is guaranteed to offer you the most competitive rates on mobile auto glass repair.