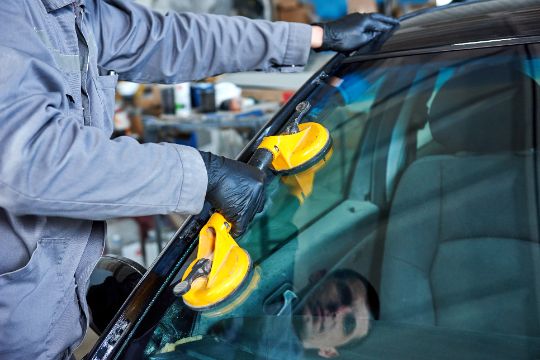 American Auto Glass Llc - Suffolk, VA|Auto Glass Quotes and Mobile Windshield Repair near Suffolk, Virginia
Drivers in Suffolk, Virginia, should know they have the best auto glass repair service only a few miles away. At American Auto Glass Llc we have been repairing and replacing car windshields and glass for more than 30 years, and our reputation is second to none.

We are based in nearby Virginia Beach, and we provide a comprehensive auto glass service to customers throughout the area. It includes glass repair, glass replacement, and power window servicing, as well as fixing water leaks in vehicles.

Over the years we have built up an excellent name for the quality of our workmanship, and the first class customer service we provide at all times. Our technicians use only the finest products on the market, and our work comes with a lifetime guarantee.

We deal with both commercial and residential clients and pride ourselves on our punctuality, our low-cost and high-quality service, and the professionalism we bring to every job. We offer a free mobile service to customers if it is more convenient to do the auto glass work at their home or place of business.

Our company is certified by Sika, Dow, and the National Glass Association. We specialize in classic cars and tractor trailers, so if you need glass for your 1960s Chevrolet then get in touch with American Auto Glass Llc. We will be delighted to help, and we provide free estimates to all customers.

Clients are offered a $15 discount for in-shop service and $25 off any insurance deductible on most windshields for in-shop service. We have a slogan 'If it's glass, we'll fix it, ' and it is one we strive to live up to every working day.

American Auto Glass Llc is here to make sure the motorists of Suffolk are able to drive safely, knowing that their windshields and glass are of the highest quality. So if you need our services, we are only a phone call away. Contact us on (757) 802-5519.